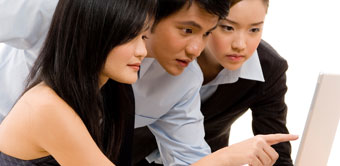 About Taiyiie
Taiyiie Technology Limited specialize in production, design- and development of low voltage power supplies for industrial and consumer applications. Experienced power supply engineering teams in China, Hong Kong and Germany with in depth knowledge of European Regulations, supported by external, NANDO-authorized test facilities warrant a fast, norm compliant transition of any customer design into marketable products and a steady quality of standard products.
From our advanced production facilities in Beihai, Guanxi Province, products are shipped into factories in China to complete application devices, as consigned goods to EMS-assemblers worldwide or directly, as retail items into their destination markets.
Our designers in Germany and Asia ensure a competent, reliable and fast transfer of your design (and its later protection) into real products. Specialized in the design, development and production of low-voltage power sources, our staff can provide rapid task analysis and solutions worldwide .
We power your product - safe, norm compliant, sustainable and cost effective